The Commtap Symboliser for PowerPoint includes a few symbols – the Mulberry symbol set. However in practice you will need more than this. This page lists some of the larger symbol sets that are available – both free and paid-for – and how you can get them.

ARASAAC Symbols

ARASAAC symbols are available in several European languages including English, Spanish, Portuguese, French, and German. The sets are available in colour and black and white. The colour sets have over 8,000 different picture symbols and the black and white sets 7,300 picture symbols.
These symbols are free for non commercial use.
Clarity Symbols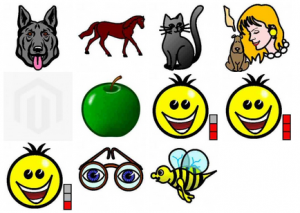 The Clarity Symbol set contains over 40,000 colour symbols for English. They are produced by Liberator and are used in their range of communication devices. You can purchase these symbols here.
Sclera Symbols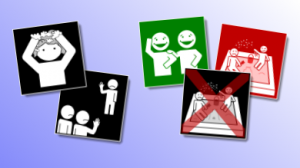 The Sclera symbol set contains over 11,000 high contrast symbols. They are available in English, Dutch, French, German, Spanish and Polish. They are free to use for non commercial use, and can be used commercially with permission.
Widgit Symbols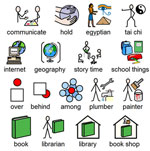 The Widgit symbol set includes over 17,000 colour images for over 45,000 words in English. To use them, you need to purchase a license appropriate to the number of people who will be creating resources with them.