A quick and convenient way to add communication symbols to text.
Add Communication Symbols to Key Words

Click a word in a sentence and then choose "symbolise". The picture symbol appears above the text. Continue to add symbols to the key words in the sentence. It only takes a few seconds. You can also select the whole sentence and symbolise everything.
There are three modes to choose from: (1) symbols appearing above or below text boxes; (2) symbols appearing above or below paragraphs; (3) symbols aligned to words. This helps you tailor symbols support according to the material you are using and those who are accessing it.
Create Communication Grids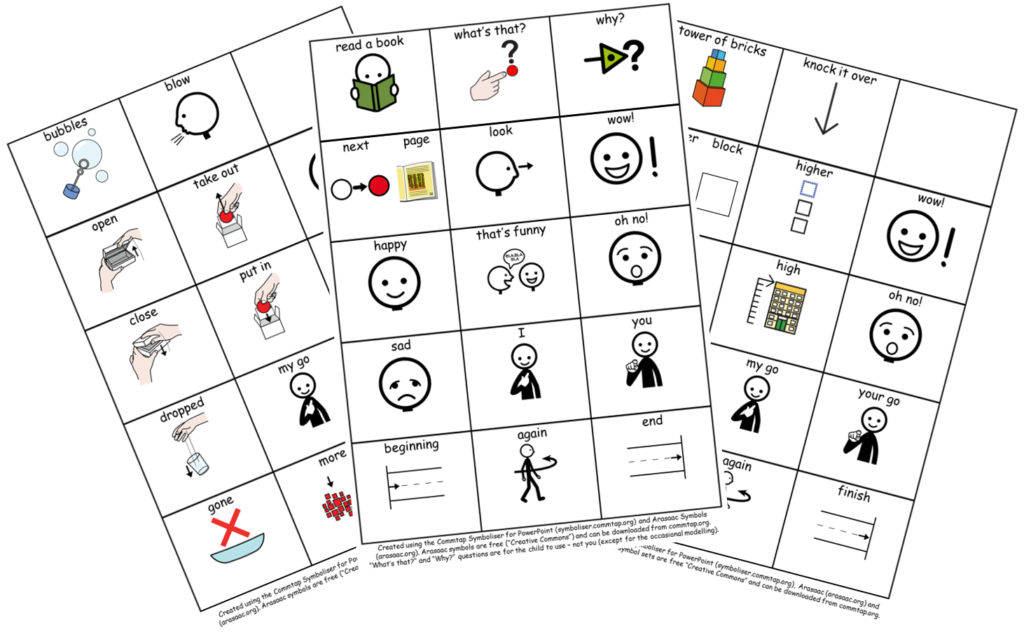 It's simple to create communication grids – you get an extra tool to create a grid from anything you select on a PowerPoint slide. You can add text and choose "symbolise" to have picture symbols appear below or above the text.
Use a large range of Symbols Sets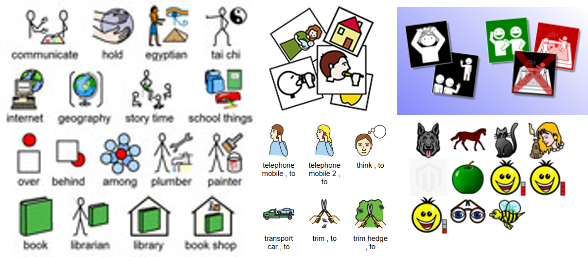 You can use free symbol sets such as Arasaac, or symbol sets you have purchased. Any symbol set that you can put into a folder on your computer can be used with the Commtap Symboliser.
Coming soon: online symbol sets which you will be able to connect to and use from the symboliser without needing to download them first.
Create your own symbol sets

You can create your own symbol/picture sets – for example a set of class photos. You just put the photos in a folder and browse to it once from the symboliser. When you type a word that is in the name of a picture and symbolise, the picture will appear in PowerPoint.
Use centralised symbol sets in your school or organisation to maintain consistency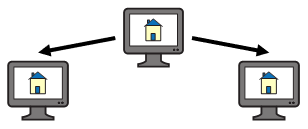 If your organisation has networked computers, you can store a set of symbols/pictures on the network that computers attached to the network will automatically pick up and which will always be available in the symboliser. You can use this feature if you want to ensure staff/team members are using consistent images – for example pictures of places around your school/site. Consistency helps symbols users better understand the symbols.
Share your "symbolised" resources easily
Others will be able to edit your resources even if they don't have the Commtap Symboliser for PowerPoint add-in. You don't get tied into the software either – you can still edit your resources in PowerPoint even if you no longer have the symboliser (although it will be less convenient to add symbols).
Simple to learn how to use

You get a small number of extra buttons in the PowerPoint ribbon which you use to add symbols to text and to create grids. If you already use PowerPoint there is very little else you need to learn.
Available in PowerPoint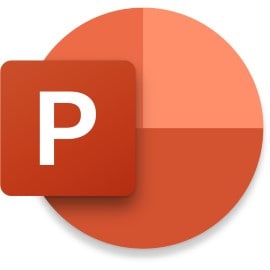 The Commtap Symboliser works in Microsoft PowerPoint. We will be developing a version of the Symboliser which can be used in Microsoft Word. Subscription users will be able to download and use this version as part of their existing subscription.
Try it out
You can try it out for free for 30 days. You will need:
A computer running Windows 7 or later.
Microsoft Office (with PowerPoint) 2010 or later.