The Commtap Symboliser for PowerPoint is an add-in which you can install which makes it really easy to use picture symbols in your lessons. For example, you can easily make resources like these: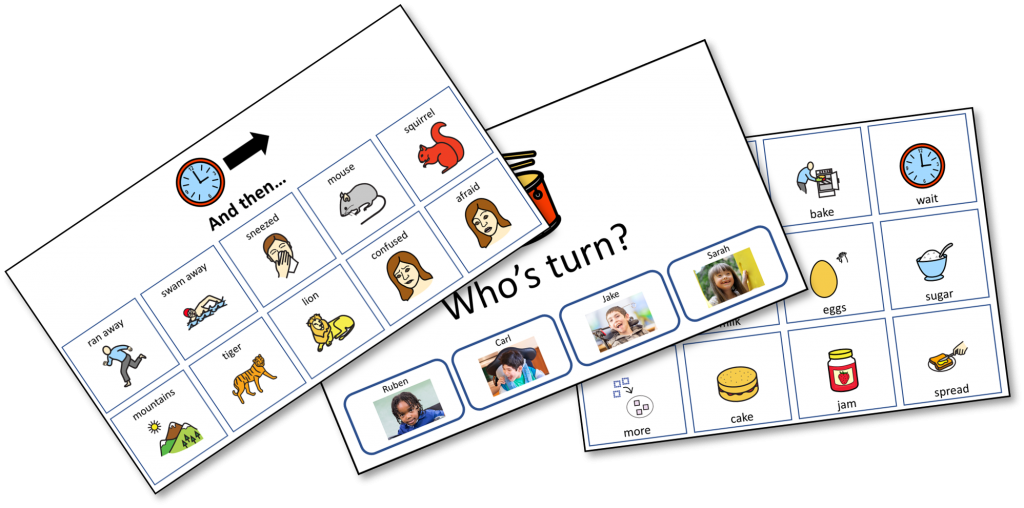 With this symboliser:
You can symbolise words in text boxes easily (just click a button and the picture appears above or below the text);
Use free symbol sets;
Use symbol sets that you have purchased;
Make your own sets of pictures – e.g. class photos;
Easily make grids;
Add symbols to class resources you already have in PowerPoint;
Make complete communication pages for printing out.
Why use this symboliser?

You get all the power and versatility of PowerPoint plus you can symbolise;
If you already use PowerPoint there's very little more to learn to be able to use this add-in;
You can easily share the symbol resources you make – it's saved in a standard PowerPoint file which nearly everyone will be able to open;
People can edit/delete/move around any symbols – even if they don't have this add-in;
For networked computers you can have a set of standard pictures (such as photos of places around a school) which are automatically available for all those using the symboliser.
After installing the symboliser, you get some new buttons in the PowerPoint ribbon for symbolising and making grids:


How to videos
How to create a symbols grid and symbolise
Add a set of picture symbols